Halloween Event: Malevolent Monsters
Posted on October 19th, 2023 08:40 AM EST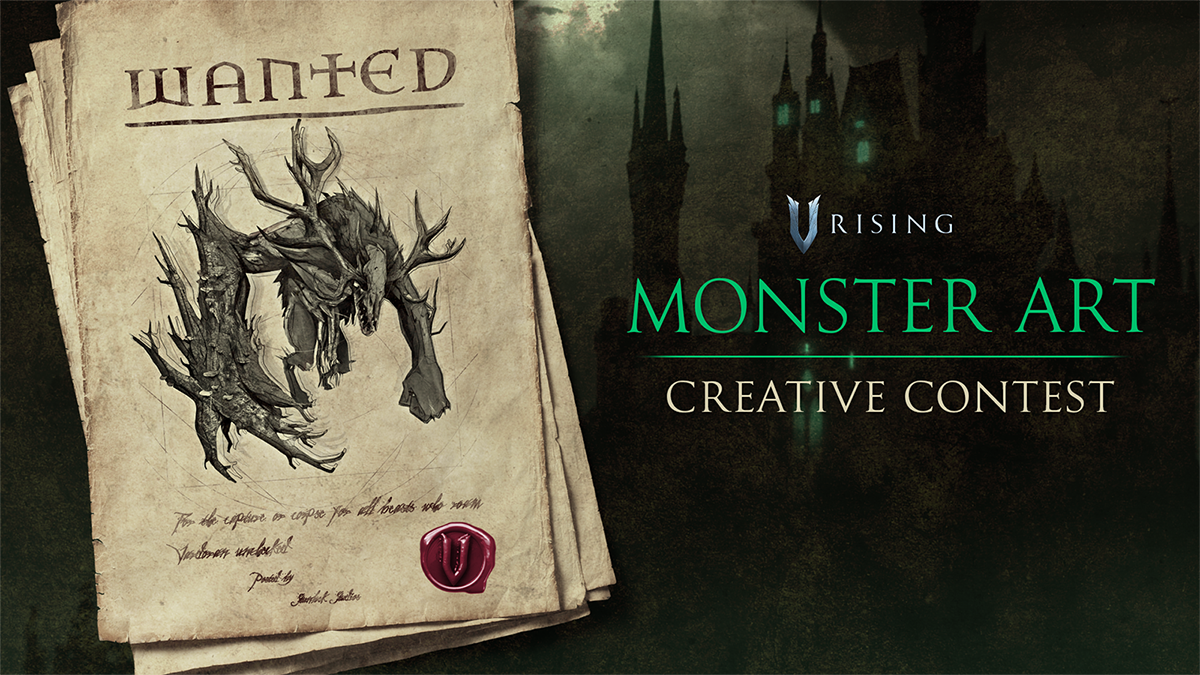 Greetings, Vampires!
Another Halloween season descends, and with it, the delightful dread of our limited-time seasonal DLC! Let your walls crawl with cobwebs by the firelight of your grinning jack-o-lanterns. Wallpaper, carpets, a standing mirror, and more return after a year-long absence that many of our Vampires have longed to possess… and now you can once more!
The
Haunted Nights Castle Pack DLC
is free to claim, and once you have it, you will have access to it forever. There's only a limited time to claim it, though, so make sure you get your claws on it until
November the 10th.

CLAIM YOUR HALLOWEEN DLC HERE!
https://store.steampowered.com/app/2169180/V_Rising__Haunted_Nights_Castle_Pack/
The Malevolent Monsters Art Competition
In this darkest and most cursed of months, we're calling out to the twisted imaginations of all of you artists out there for our next art competition! This year, our theme is… monstrous!
Explore the world of Vardoran, tap into its most terrifying creatures, and exemplify the terror of its dangerous denizens! Show us your twist on Gorecrusher's horned skull or Matka the Curse Weaver's terrible rituals. Perhaps you have a vivid concept of how Wilfred the Werewolf Chief holds evening meals for his pack. Maybe you want to get even more creative still and imagine your own mutated curiosities from the pools of Gloomrot.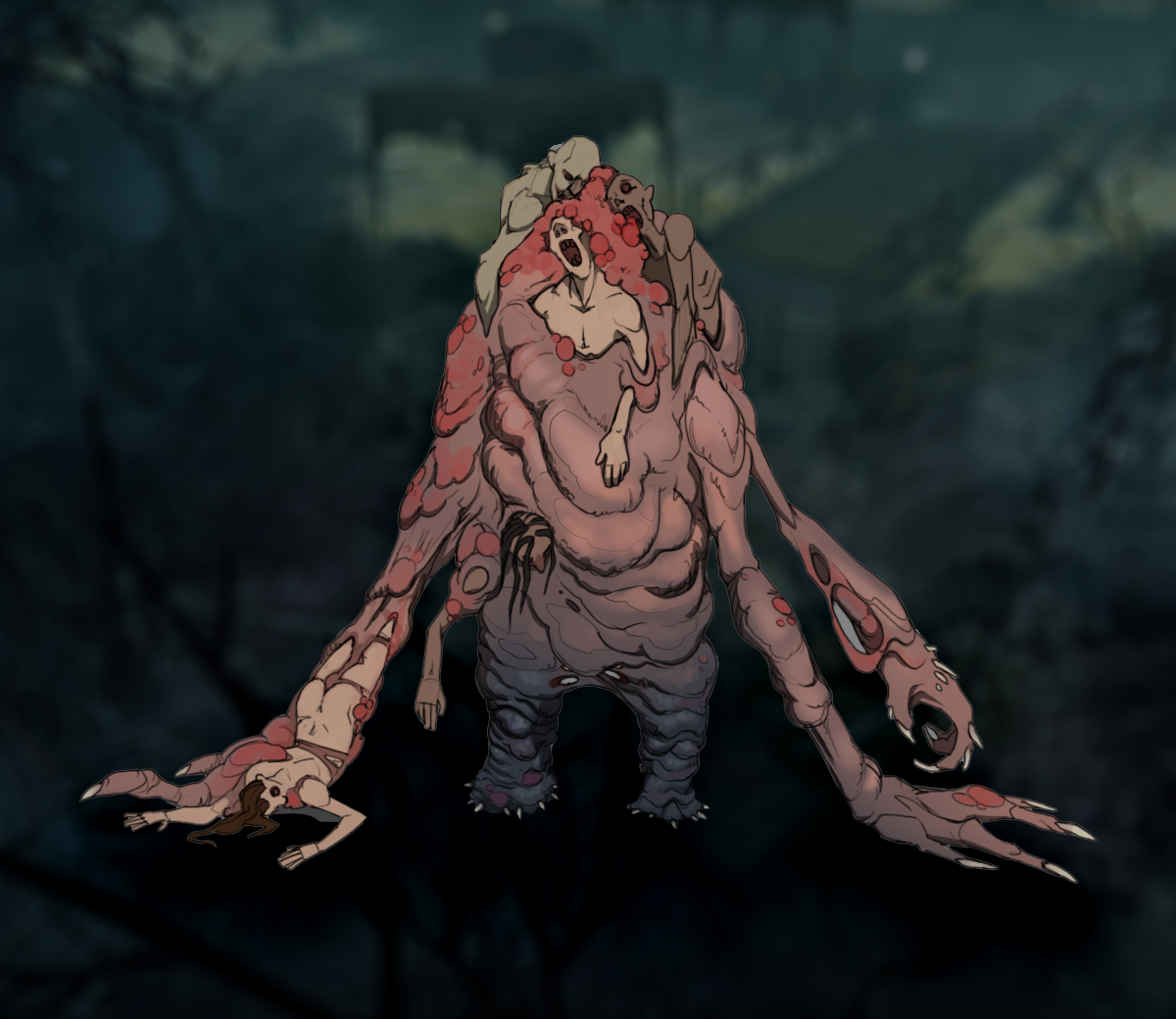 A mutated husk of terror.
Rules and Guidelines
Please read these bullet points carefully before entering the contest.

Your submitted illustration should communicate the dark theme of V Rising, focused on the creatures and monsters of the world. This concept can be wholly original but must be very clearly tied to the world of V Rising and set in the world of Vardoran.

The image dimensions can be a maximum of 2000x2000 pixels.

You can illustrate everything by hand, use digital processes, photography and cosplay, photography and video, or 3D modeling. All mediums are welcome!

Submitted art should be created by you, and only you. Please submit evidence of your process in the form of a layered original image file or a video time-lapse of your process to verify authenticity.

Let's agree that 15 MB is the max size of the final product provided. This size limit does not apply to the evidence of authenticity, but please try to be reasonable in your sizes for those as well.

You can portray blood and violence, but let's keep it classy! And hey! Avoid nudity and sexual violence.

You can submit up to three entries, but we highly suggest that creating one fantastic entry is the way to go.

Sharpen your fangs and pencils! You have until 11:59 PM GMT on Friday, November 10th, to send in your entry to

[email protected]

. Please include your full name (optional) and a social media or art station URL so we can credit you for your work. By submitting artwork to us, you will permit us to share it second-hand.
Prizes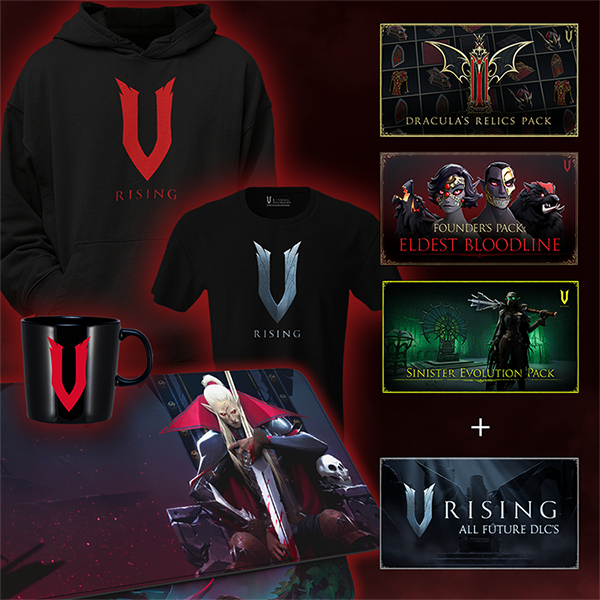 The Grand Winner will receive:
V Rising Hoodie

V Rising T-Shirt

V Rising XL Mouse Pad

V Rising Mug

Three Steam Keys for V Rising Early Access

Dracula's Relics DLC Pack

Sinister Evolution DLC Pack

All future DLCs for V Rising
Two runners up Finalists will be selected and receive:
V Rising Hoodie

V Rising T-Shirt

V Rising Mug

Dracula's Relics DLC Pack

Sinister Evolution DLC Pack
Seven other Finalists will receive:
Dracula's Relics DLC Pack

Sinister Evolution DLC Pack
PLEASE NOTE
that receiving physical prizes requires that you can receive shipping! If you cannot receive shipped items, we cannot get these items to you, and you will not be able to collect your prizes.
For those of you who enter the art competition, let us see you flaunt your submissions on your socials! Also, don't forget to tag us! We would love to signal boost your work!
Winners will be announced and contacted on November 16th. Good luck, artists, and let the hunt begin!
Monsters of V Rising for inspiration!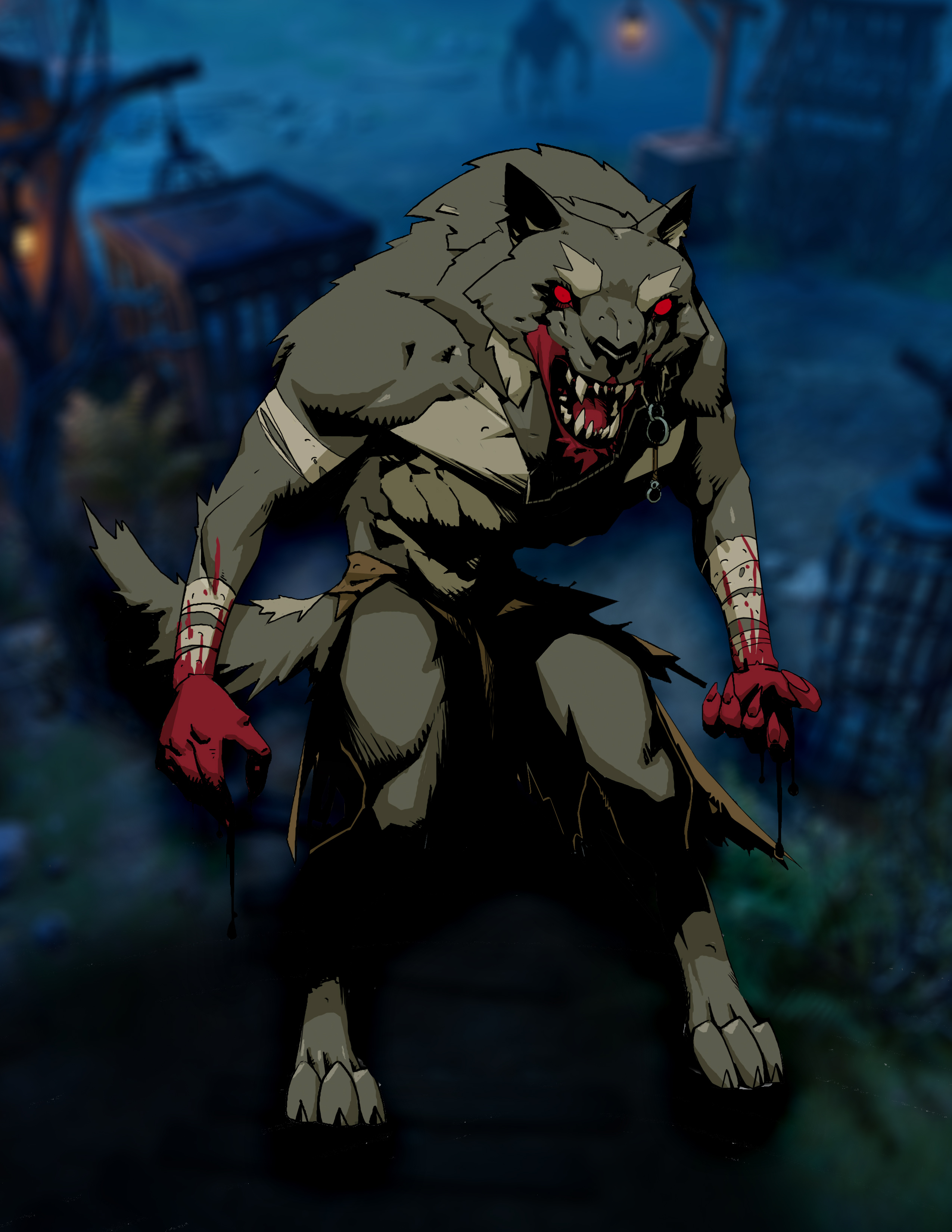 Once a man, now a slave to his nature.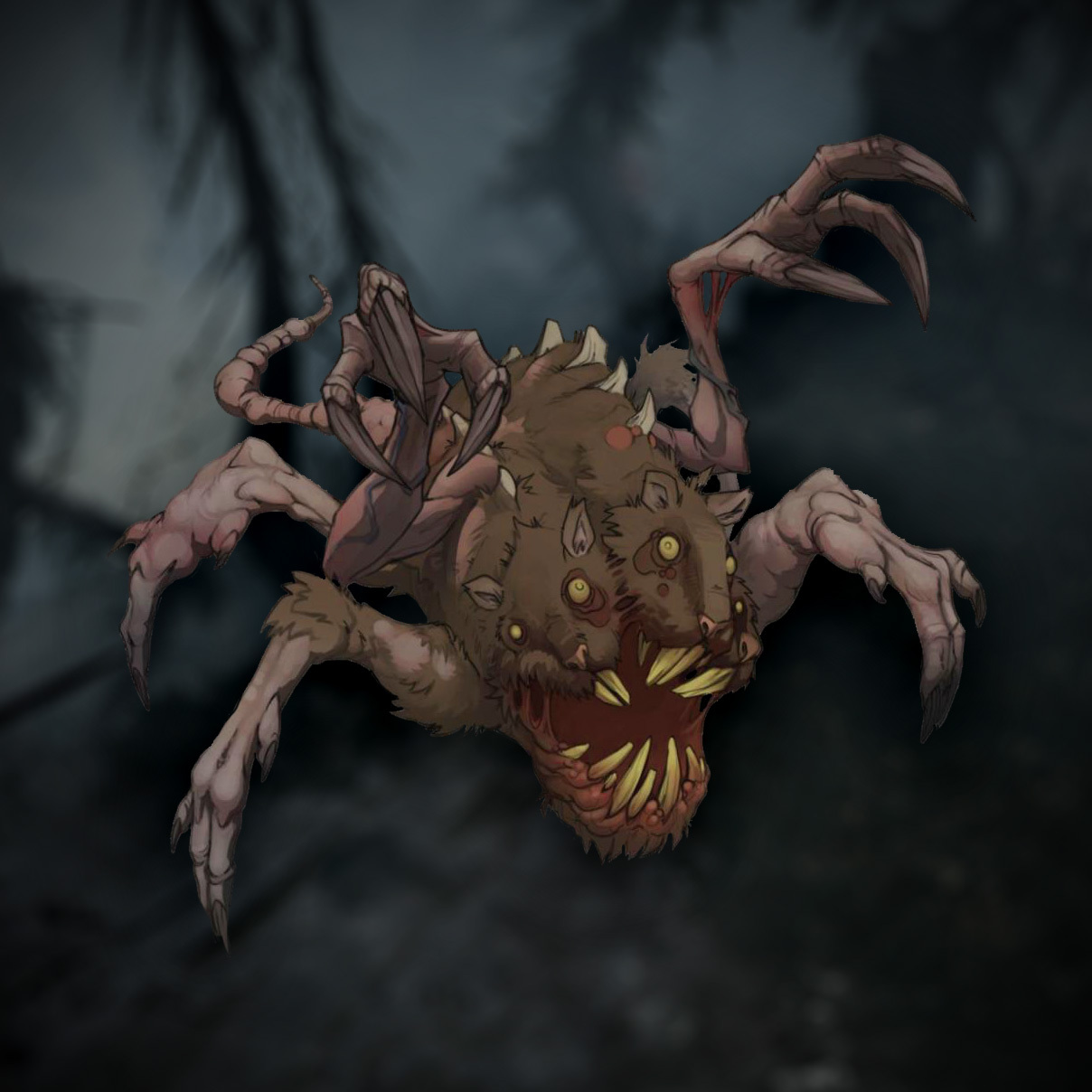 Stitched together horrors from Gloomrot.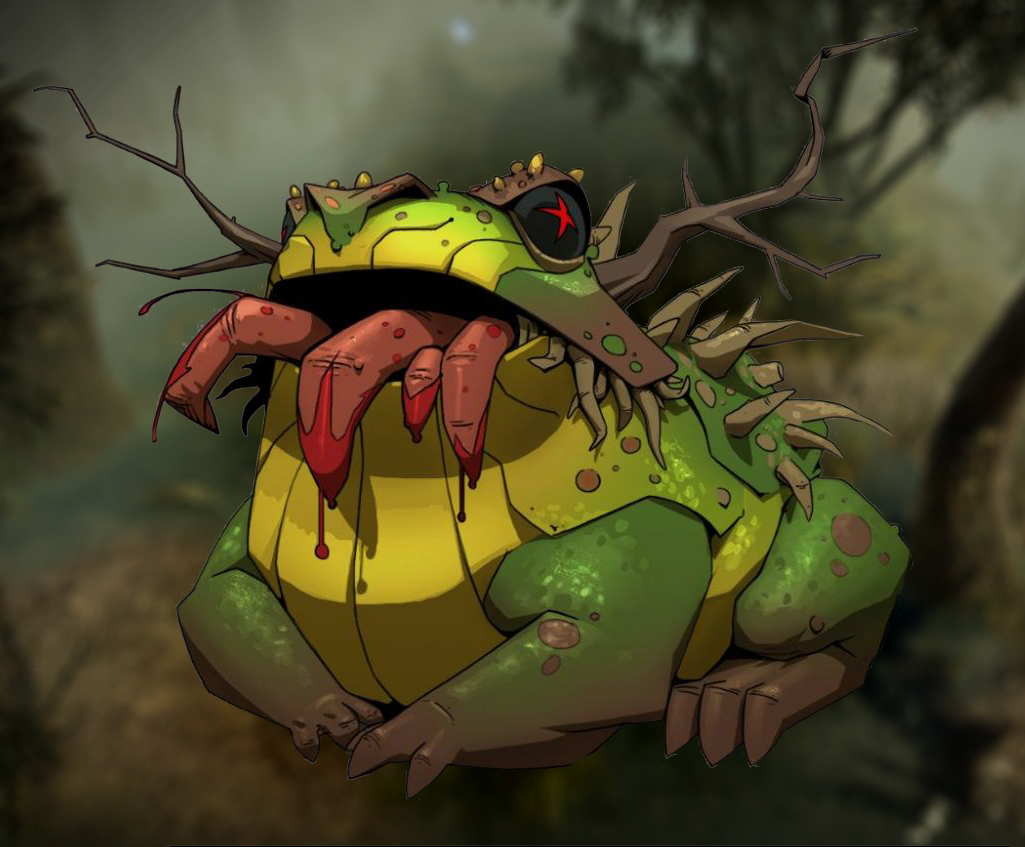 Toads twisted by the Cursed Forest.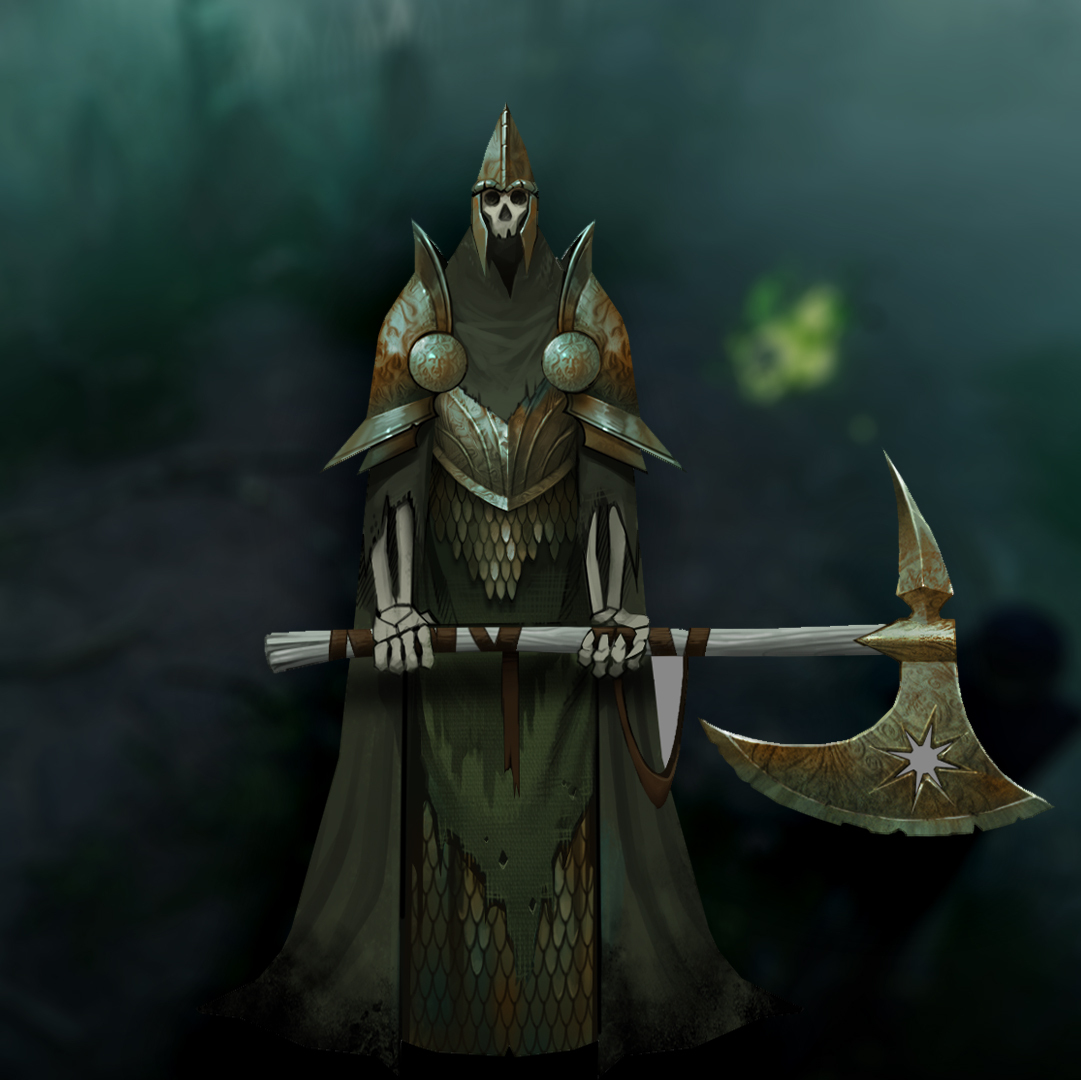 Born from death, cursed to carry on.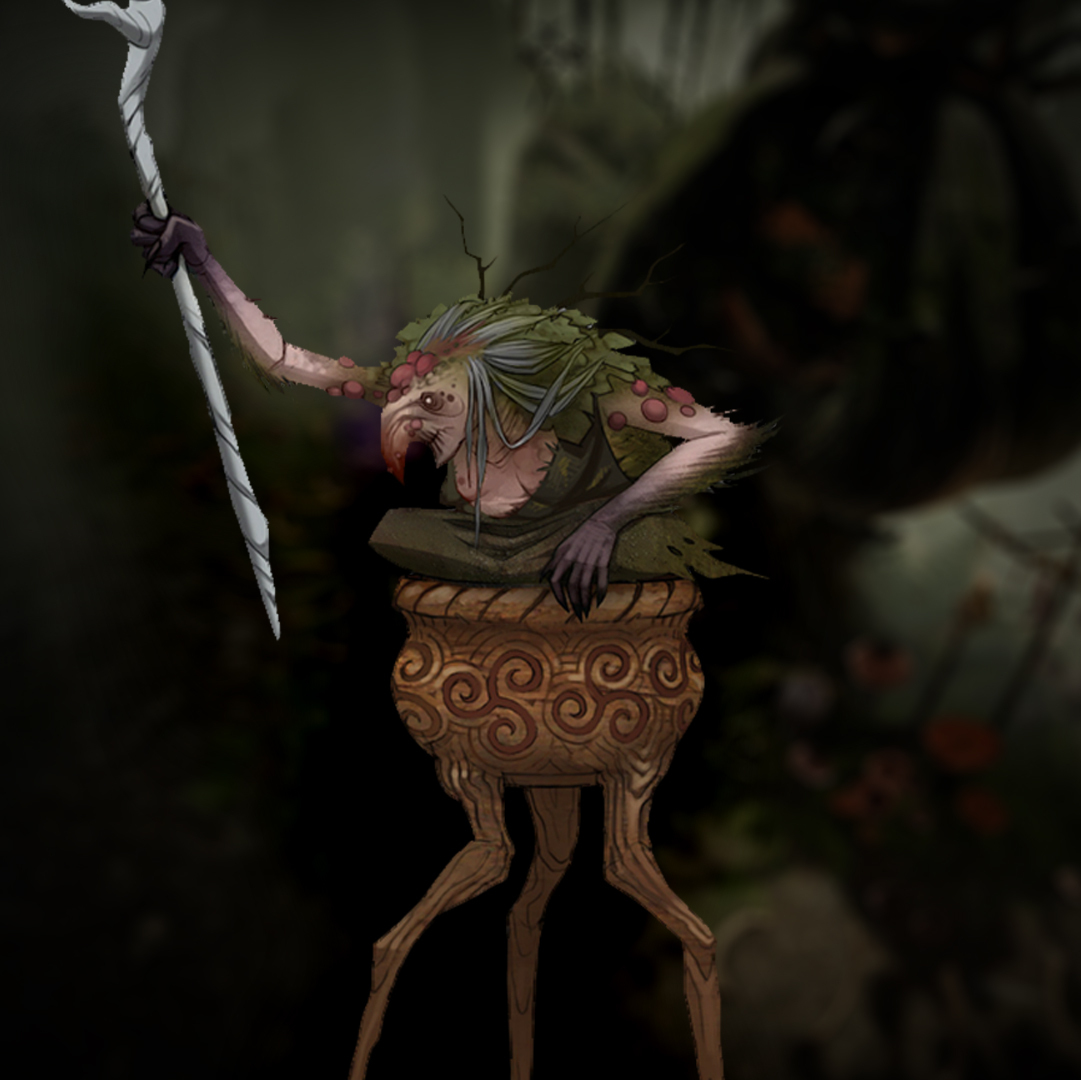 A mysterious creature of the forest, older than the world.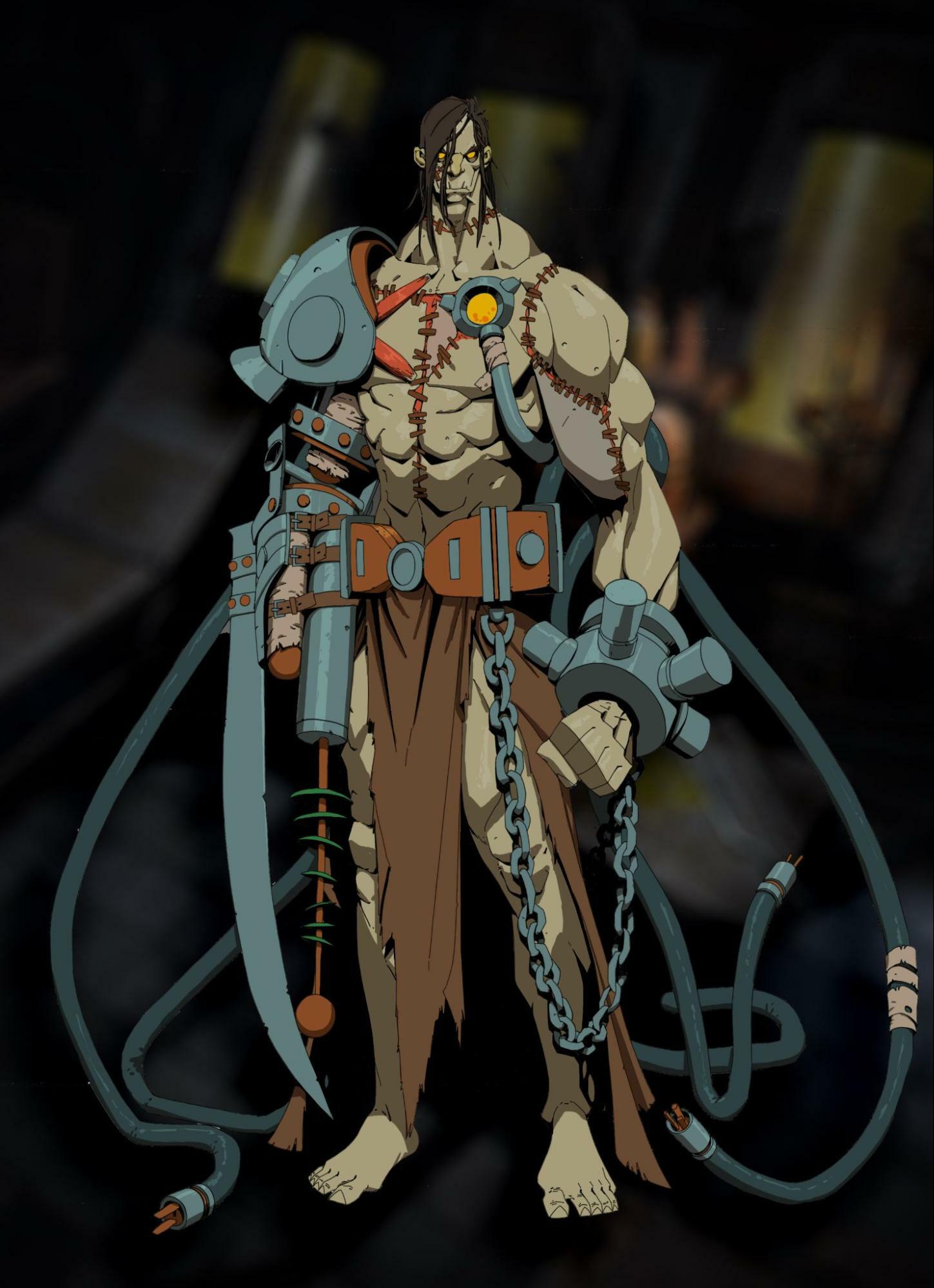 The son of demented ambition, a true monster.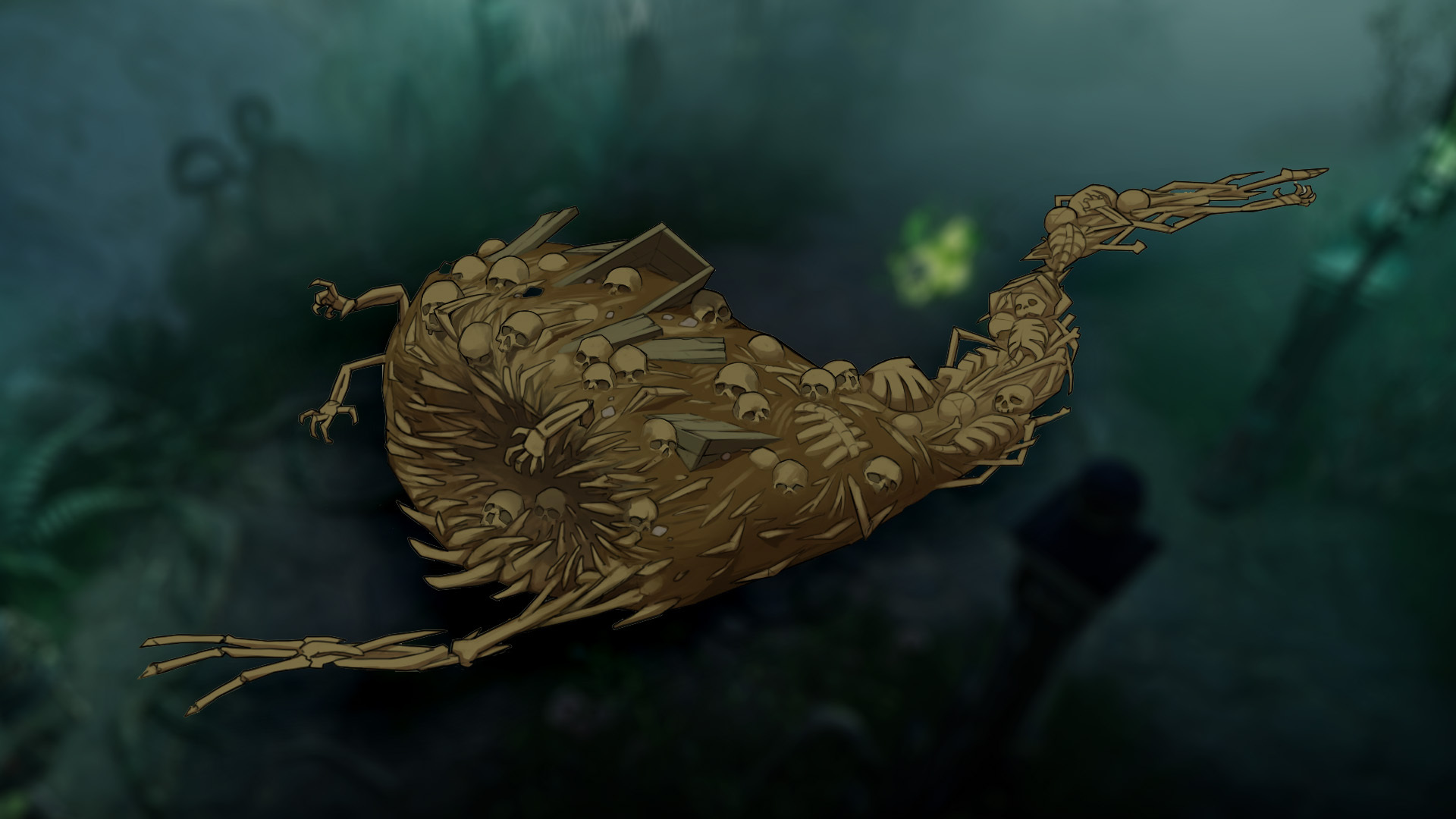 A hellish monstrosity having emerged from a mass grave.
Community Events
There's still more to come this spooky season, as we're cooking up some community events to spend a little time hanging out with you, our most wicked kin. Stick around and keep an eye on our socials for chances to win prizes, meet with us, and generally have get together to share our love of a blood-sucking good time such as:
The Crown Vampire Tournament!
Two simultaneous Vampire vs. Vampire events in the
North American
and
European
regions! Fight 1v1 under strategic restrictions to prove who is the most deadly, and the most adapatable, and win prizes like V Rising merch, unique discord roles, and a chance to get your name added to the game!
You can get a head start on
signing up now!
[forms.gle]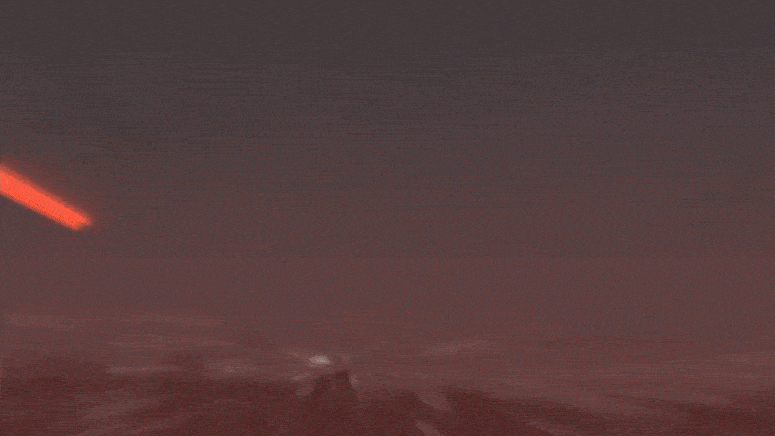 Slay your competition! Reign supreme!
A
Capture the Shard
event hosted by Stunlock Studios! All out war to retrieve the enemy shard and return it to your home base coming November 3rd!
Keep an eye out on our socials for another edition of the
Halloween Castle Contest
! With Gloomrot upon us, and multiple levels as well as all the new decoration options, there's no doubt that this year is going to be even grander than the last. Get ready to show us all of your impeccable taste.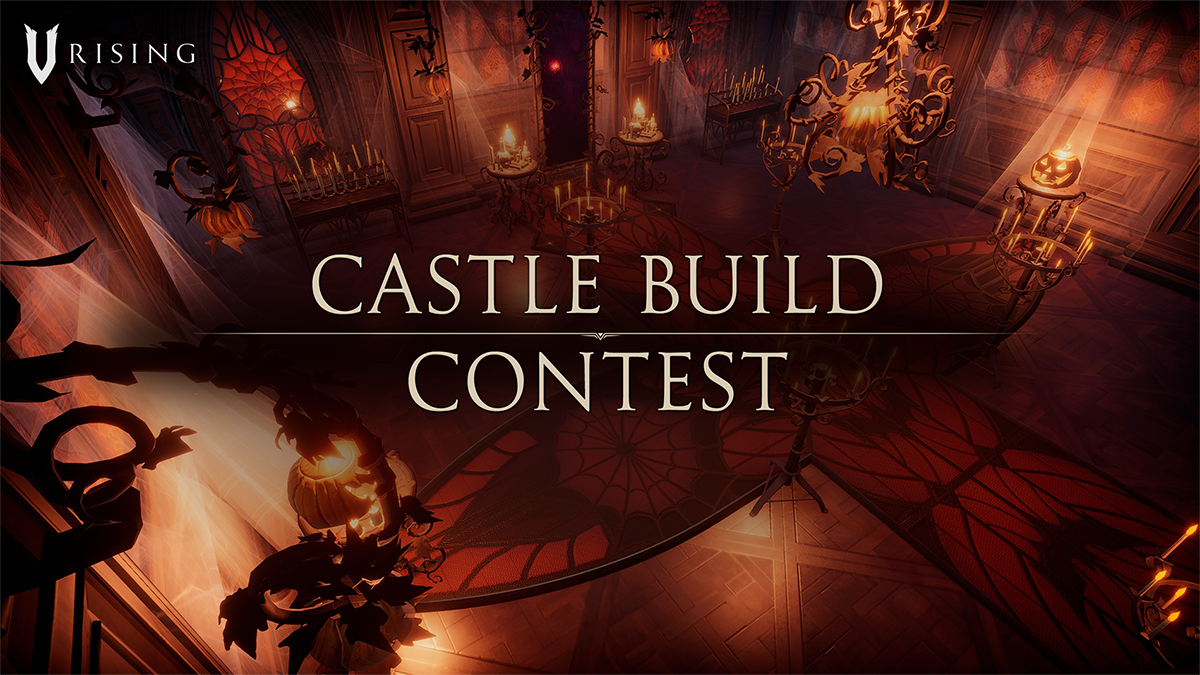 Get extravagant.
Get into the spirit of the most devilish month of the year with us! Keep up and discover opportunities, news, screenshots, videos, and information about V Rising by following V Rising on our socials below!
Subscribe to our
newsletter!
Join The V Rising
Discord Server!
[discord.gg]
V Rising
Tiktok!
[www.tiktok.com]
V Rising
Facebook!
[www.facebook.com]
V Rising
X!
V Rising
Instagram!
[www.instagram.com]
Lots of love and a pint of blood,
/The Marketing Team
Click here for the source of this article
RSS Feed