Secrets of Gloomrot Hotfix #9
Posted on June 29th, 2023 07:32 AM EST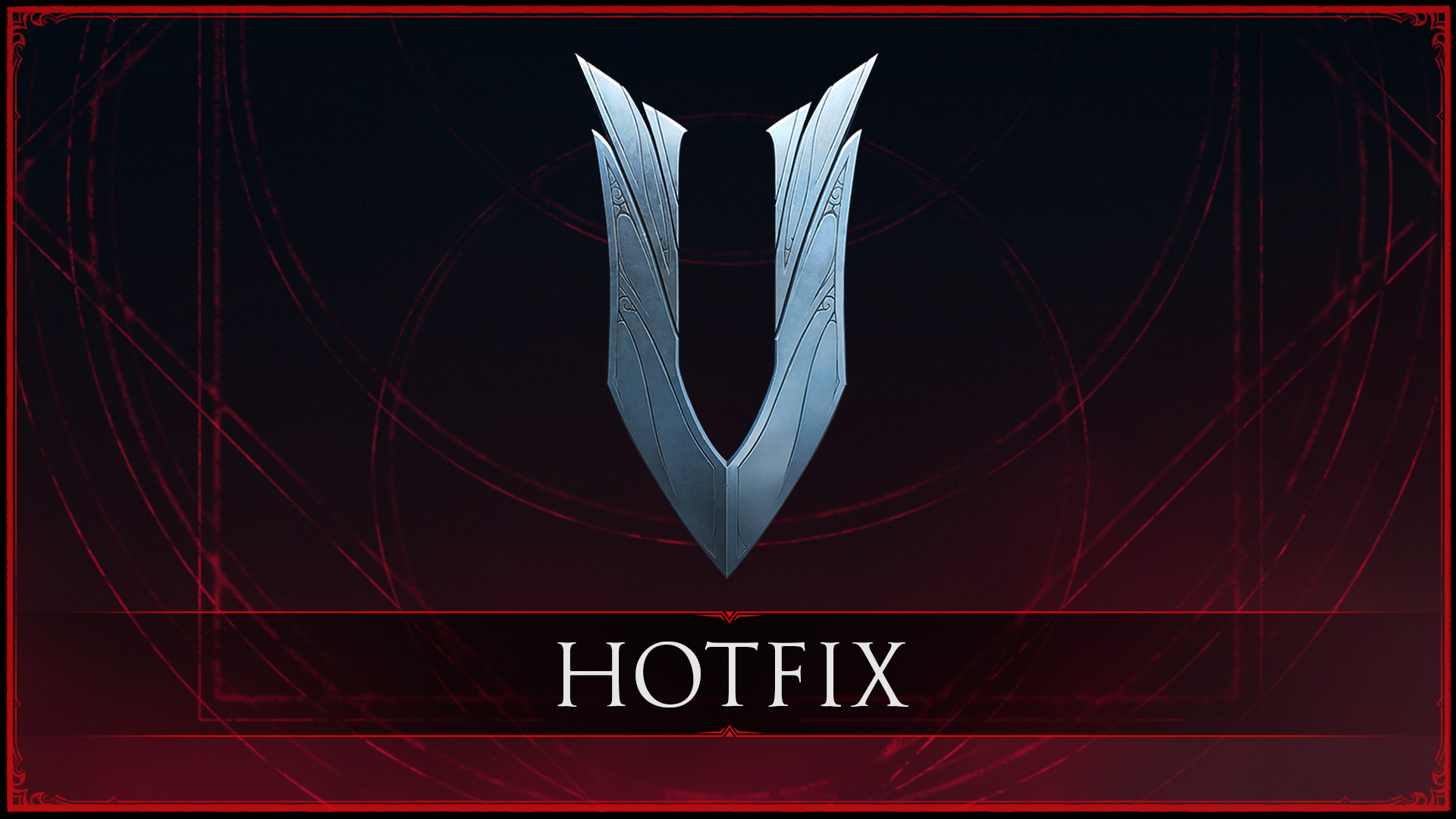 Greetings, creatures of the night!
Below we've outlined a few changes coming to Vardoran with some general fixes, optimizations, and a few console commands that may be useful for server administrators and photographers alike!
This hotfix, set to be launched shortly, contains the following changes:
General Fixes
The "FAQ" and "Bug Report" buttons got worn down due to your diligent bug reporting, so we updated them with new and shiny buttons.
Banners hanging from pillars are now correctly updating their colors when using the dye wheel.

Fixed an issue where blood hunger did not always activate/deactivate correctly.

Fixed an issue where items dropped on castle stairs could end up floating at the wrong height.

Fixed an issue where official servers would sometimes not be seen in the Continue Screen. Server statuses should now also appear faster on this screen.

Fixed a bug where some servers running standard settings did not get the standard settings tag and icon in the Server List.
Optimizations
Some minor CPU optimizations.

Fixed a major memory leak that could happen in fights with a lot of projectiles.
New Console Commands
We've added a few new commands to make life a little easier on server administrators, as well as a long-desired change that will let players with access to the console show and hide the in-game HUD. This will make it much easier to take cinematic pictures of the game environment!
Modified the "createjewel" admin command to allow specifying multiple Spell Mods and powers for them.

Command syntax is: "createjewel <ability> <tier> <spellmod1> <power1> <spellmod2> <power2> <spellmod3> <power3>"


Added a new admin command to create Legendary Weapons with a specific infused element and specific stats.

Command syntax is: "createlegendaryweapon <weapon> <infused type> <stat1> <power1> <stat2> <power2> <stat3> <power3>"


Added "HideHUD" and "ShowHUD" as new console commands. These are available through the console even if you are not a server admin.
We're always grateful for your help in translating the game at
https://crowdin.com/project/v-rising-game
IMPORTANT NOTE!
Please report any issues you encounter after this patch
here
[bugs.playvrising.com]
. We're actively updating our known issues list with temporary fixes
here
[guides.playvrising.com]
.
ADDITIONAL REMINDER!
Regularly back up your server saves!
Here's how to do it
[guides.playvrising.com]
.
See you in the dark corners of Vardoran, fellow Vampires!
//The V Rising Development Team
Click here for the source of this article
RSS Feed